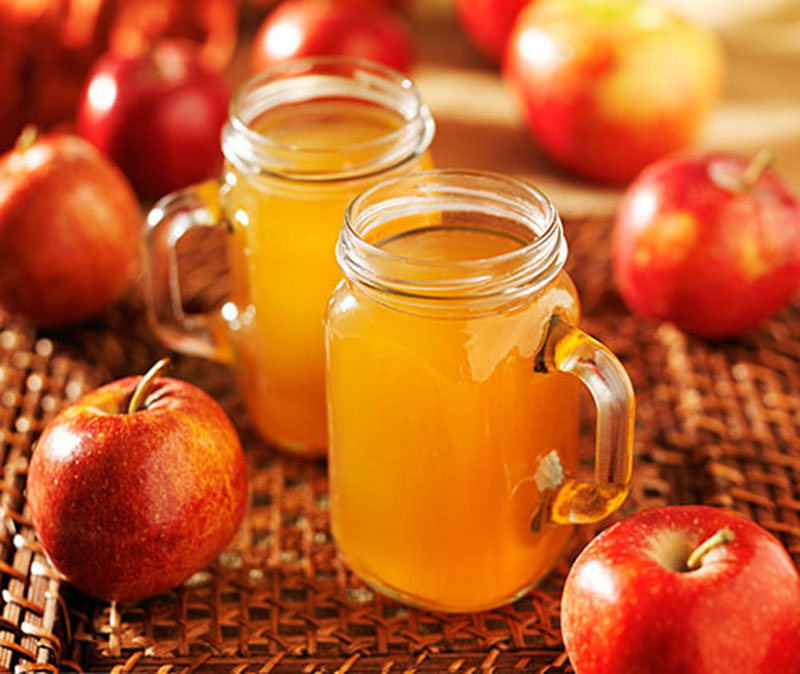 Compared to homebrewing beer, making hard cider at home is a much easier process. Since there's no mash and no boil, it can be less labor intensive as well. Plus, you'll be able to use the equipment you have on hand already, so why not give making hard cider a try? Read more to learn how to make hard cider at home with this 5-gallon recipe.
Hard cider used to be quite a popular beverage in the US. Remember Johnny Appleseed? All those apples weren't just for apple pie! Up until prohibitionists and temperance unions started demonizing the consumption of alcohol, hard cider was about as popular as beer, if not more so. Everybody knew how to make hard cider.
Today, craft cider is riding on the heels of the craft beer movement, taking up more and more shelf space every year. Craft cideries are popping up all over the country. You've probably seen, and maybe even tried, ciders from Woodchuck and Crispin.
The most basic hard cider recipe requires just two main ingredients: apple juice, and yeast. There are a limitless number of variations on cider, plus some additional items that might come in handy for achieving certain characteristics. For now, let's go over the basics of making apple cider.
Apples, Juice, or Cider?
Fall means apple season! If you're lucky enough to live near some apple orchards, you have a fresh local ingredient in abundance right now. Ask your local apple farmer what varieties will work best for making hard cider. Cider makers often use blends of different varieties to produce a cider. Get yourself a fruit press or find some fresh, unpasteurized apple cider at your local farmers market. Even if you don't live near an apple orchard, chances are that your local grocery store carries soft (non-alcoholic) cider this time of year. Choose a cider that has no added flavorings or preservatives.
If you can't find either of the above options, pure, 100% apple juice will work, too.
Yeast
Many of the yeasts used in brewing beer or making wine will work for making hard cider at home, too. Wine and champagne yeast have a higher alcohol tolerance and tend to finish dry. For a sweeter, fruitier cider, use an ale yeast. Wyeast 4766: Cider and Red Star Premier Blanc are both suitable for higher gravity ciders.
How To Make Hard Cider
Unless you want to take chances with a spontaneous fermentation of your hard cider, it's important to stabilize your juice before pitching yeast.
If using filtered apple juice from the store, you will first heat the juice to stabilize it. Hold the juice at 180°F for 10-20 minutes. Let it cool, then pitch your yeast as directed on the package. Proceed as you would normally for a regular batch of homebrew, being sure to do a secondary fermentation.
If using fresh cider from the farmer's market, use a crushed Campden tablet to stabilize the must. This will ensure that there aren't any wild yeasts or bacteria interfering with your fermentation. Pitch your yeast as directed and proceed as above. That's how to make hard cider. It's really that simple.
Hard Cider Recipe (5 Gallons)
from Homebrewing for Dummies
5 gallons preservative-free apple juice
1 packet ale yeast
2 oz. yeast nutrient Primary fermentation: 8 days at 70°F
Secondary fermentation: 21 days as 70°F
If desired, add priming sugar at bottling time for a sparkling cider, however if you do this make sure you bottle in beer bottles or Champagne bottles. Regular wine bottles will not hold the pressure.